The everyonelearning (Training and Development) Team support the delivery of statutory, mandatory and individualised training that is vital to meeting future goals and ambitions of every individual as well as making an essential contribution to the development of a responsive and highly skilled workforce that places , best outcomes for children and young people at its heart.
The everyonelearning Team work closely with all Sites/Central functions to align training with school/Trust wide development priorities. iHASCO and National College training platforms are used to enhance this offer and local, regional and national solutions are regularly sourced.
Opportunities for professional development at all levels are encouraged and the everyonelearning Team work with staff to support their professional development journey. everyonelearning continue to work with a number of external partners to enhance the offer of professional development for everyone.
            Elizabeth                    O'Shaughnessy
     Executive Director               Training and                     Development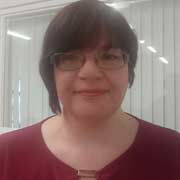 Joanne Robinson
Business Administrator
       Chantelle Hooley
Business Administrator
         Anna Wychryj
          Training and   Development Manager