National Professional Qualifications
The reformed National Professional Qualifications (NPQs) have been designed to complete the golden thread of continuing professional development (CPD) for teachers, from the early stages of teacher development with the Early Career Framework (ECF) through to executive leadership.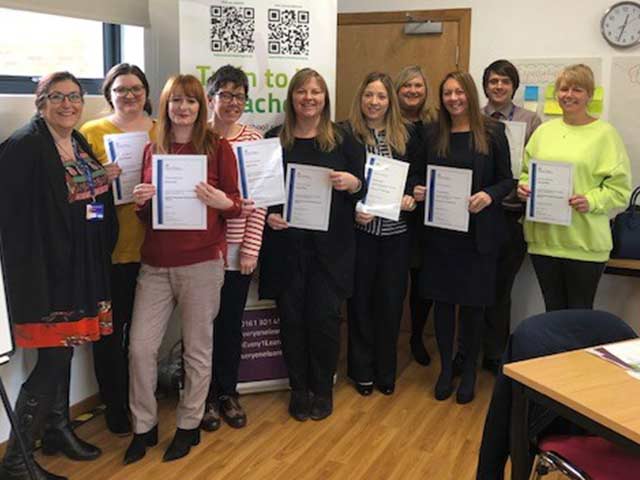 From September 2021, the reformed suite of NPQs will be available for teachers and leaders who want to develop their knowledge and skills in school leadership and specialist areas of the profession.
The reformed NPQs are designed to offer the best possible support to teachers and leaders wanting to expand their knowledge and develop their skills, helping them to become more effective teachers and leaders inside and outside the classroom.
Colleagues who have previously completed the NPQML (middle leadership) can also choose to complete one of the new specialist programmes, in addition to the previous qualification, where this suits career development.
Specialist NPQs
The following programmes are for those who have, or are aspiring to have, responsibilities for leading teaching in a subject or year, leading behaviour and/or supporting pupil wellbeing in their school, or leading the development of other teachers in their school.
NPQ in Leading Teaching (NPQLT)
NPQ in Leading Behaviour and Culture (NPQLBC)
NPQ in Leading Teacher Development (NPQLTD)
Leadership NPQs
For teachers looking to progress into senior leadership and beyond, the following NPQs build foundational knowledge to lead rapid improvement in a school, or lead on trust's key improvement priorities whilst all the time creating and embedding a culture that allows the school, staff and pupils to thrive:
NPQ in Senior Leadership (NPQSL)
NPQ in Headship (NPQH)
NPQ in Executive Leadership (NPQEL)