NEW BRIDGE SCHOOL is a generic special needs school for pupils and students between the ages of 11 and 19 across two sites, our 11-16 Roman Road campus and our 16-19 St. Martin's Road site.
New Bridge School delivers a personalised curriculum that ranges from P1 to GCSE and equivalents. The school houses a swimming pool and specialist theatre, both of which are used daily by the local community.

HOLLINWOOD ACADEMY is a discrete environment catering for those on the autistic spectrum between the ages of 4 and 19. The school is based on our Hollinwood campus and offers qualifications that include GCSE and equivalents.

SPRING BROOK ACADEMY is an all-age school that caters for pupils with a range of Social, Emotional and Mental Health (SEMH) difficulties split across two sites.
Spring Brook Lower School, the primary department, is co-located with Lyndhurst Primary School in Hollins. Spring Brook Upper School, the secondary department, is based at our Dean Street site in Failsworth. The school delivers a personalised curriculum and offers qualifications up to GCSE level.

THE SPRINGBOARD PROJECT is a new free school opened in September 2019 on our campus in the centre of Oldham to provide high quality innovative alternative educational experiences for pupils and students with SEMH needs across the 14-19 age range.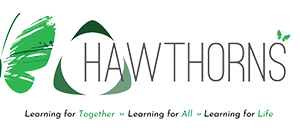 HAWTHORNS SCHOOL Hawthorns is located in Audenshaw and supports primary aged children from across Tameside who have an Education, Health and Care plan (EHCP) and complex learning needs.